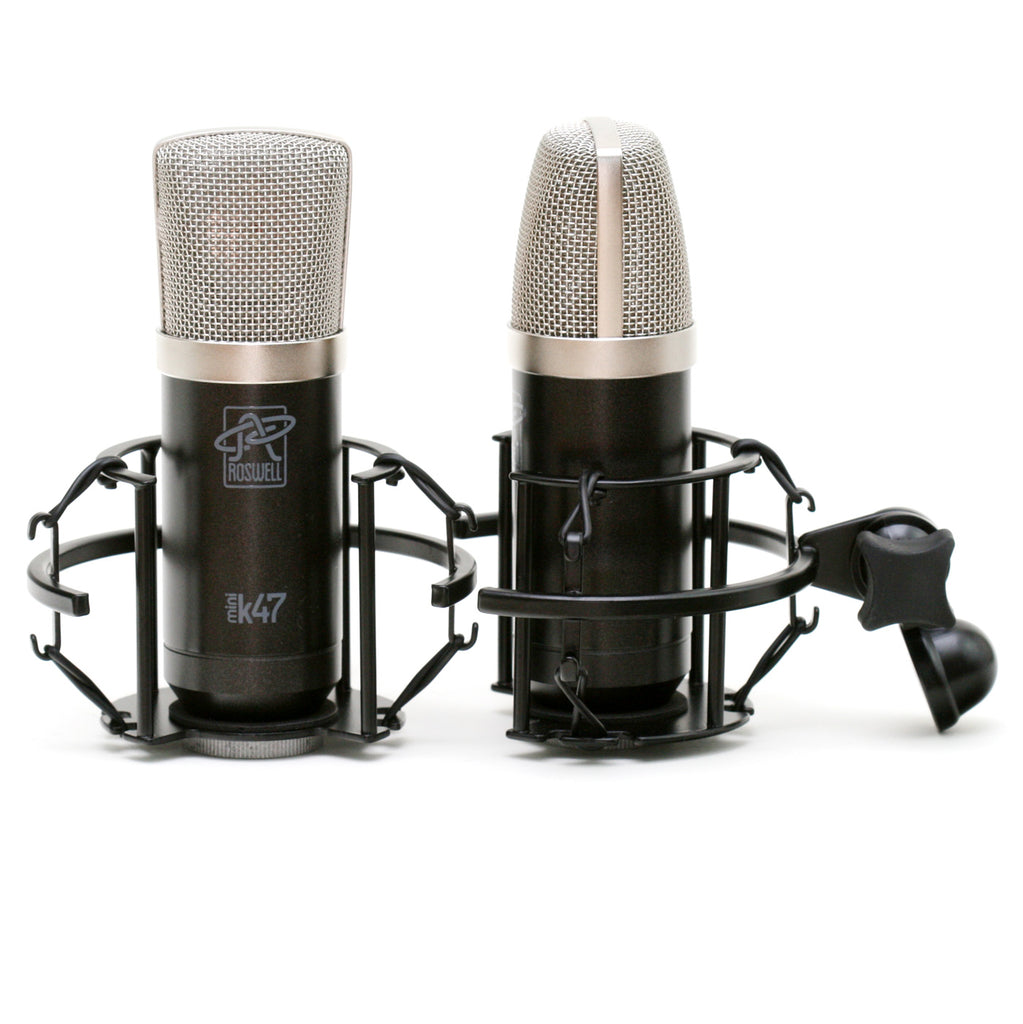 Mini K47 Matched Pair
The Mini K47 has become a favorite on drum overheads and piano for many artists and engineers, in both studio and stage environments. See multiple example videos that demonstrate how these mics sound on a variety of sources.
"These mics are an absolute must in my workflow now."
- Nicholas Buford, FOH, The Elm (1100-seat venue in Bozeman, MT)
We match Mini K47s to 0.5dB in sensitivity (measured at 1kHz), and about 1.5dB in frequency response, 50Hz–15kHz. All soldering, assembly, voicing, and testing is done at Roswell HQ in northern California. The matching procedure uses a calibrated, proprietary low-diffraction speaker to produce a swept sine wave, which we record with each Mini K47 to measure both sensitivity and frequency response. Each microphone is also auditioned by Roswell staff as a part of our rigorous QC process.
Each microphone includes our exclusive Cutaway™ metal-frame shockmount (with spare elastics). Matched pairs ship in a single stereo-pair aluminum flightcase, which holds two microphones and two shockmounts.
While these were designed for studio use, a pair toured the world with Little Feat from late 2021 through early 2023. The robust build quality effortlessly stands up to the abuses of road life.