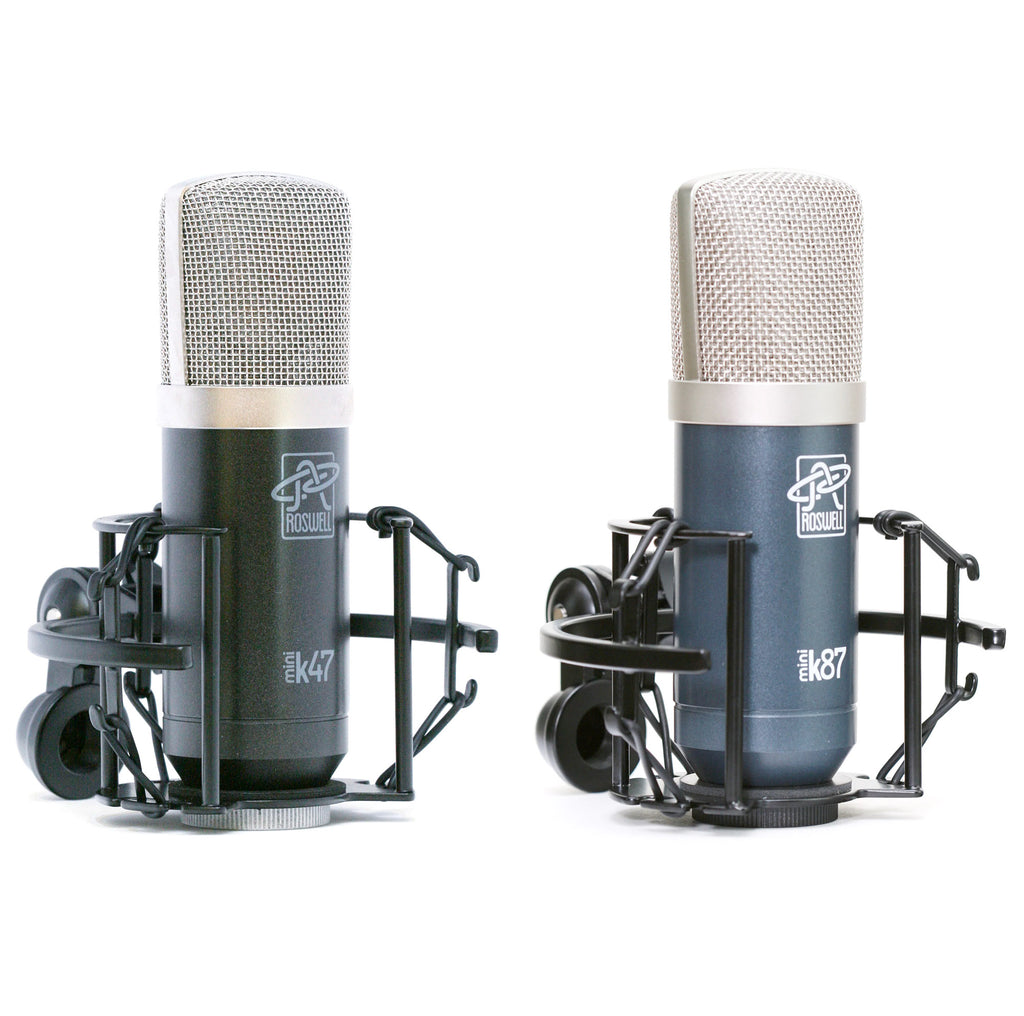 Mini K Mixed Pair
Configure your own Mixed Pair!
Each of the Roswell microphones was designed to introduce a new sonic color into your studio's palette. The Mini K47 has a presence bump in the upper mids, and a tighter polar pattern that helps bring focus and clarity to drums, guitars, and vocals; the Mini K87 is a bit more laid back, glossier, and more neutral, with a tone that complements a wide variety of sources. The Mini K67x combines the tonal neutrality of the K87 with harmonic saturation. The Mini K47x combines the sonic color of the Mini K47 with the harmonic saturation of the K67x, yielding a unique presence and texture, especially under moderate to high SPL. The KD is purpose-built for kick drum and other low-frequency, high-volume sources, like floor toms and large brass instruments.

These five mics sound different, intentionally. Together they cover a huge range of instruments and voices. Together they form the basis for an exceptional mic locker.
We are offering a "mixed pair" of Roswell Mini K microphones at a discounted bundle price. The two microphones are packed with two of our exclusive "Cutaway" shockmounts in an upgraded, compact flight case.
Testimonials
I used the Mini K47 on the treble portion of my studio grand, and the Mini K87 at the bass. The microphones captured each so naturally; I can push the transients without distortion so the 'real' sound of the instrument was captured. The results were just great!
- Dr. Ian J. Nie, Beloit College
Availability
The Mixed Pair is a Custom Shop product, comprised of two hand-picked and complementary microphones. Allow one to two business days for order fulfillment.