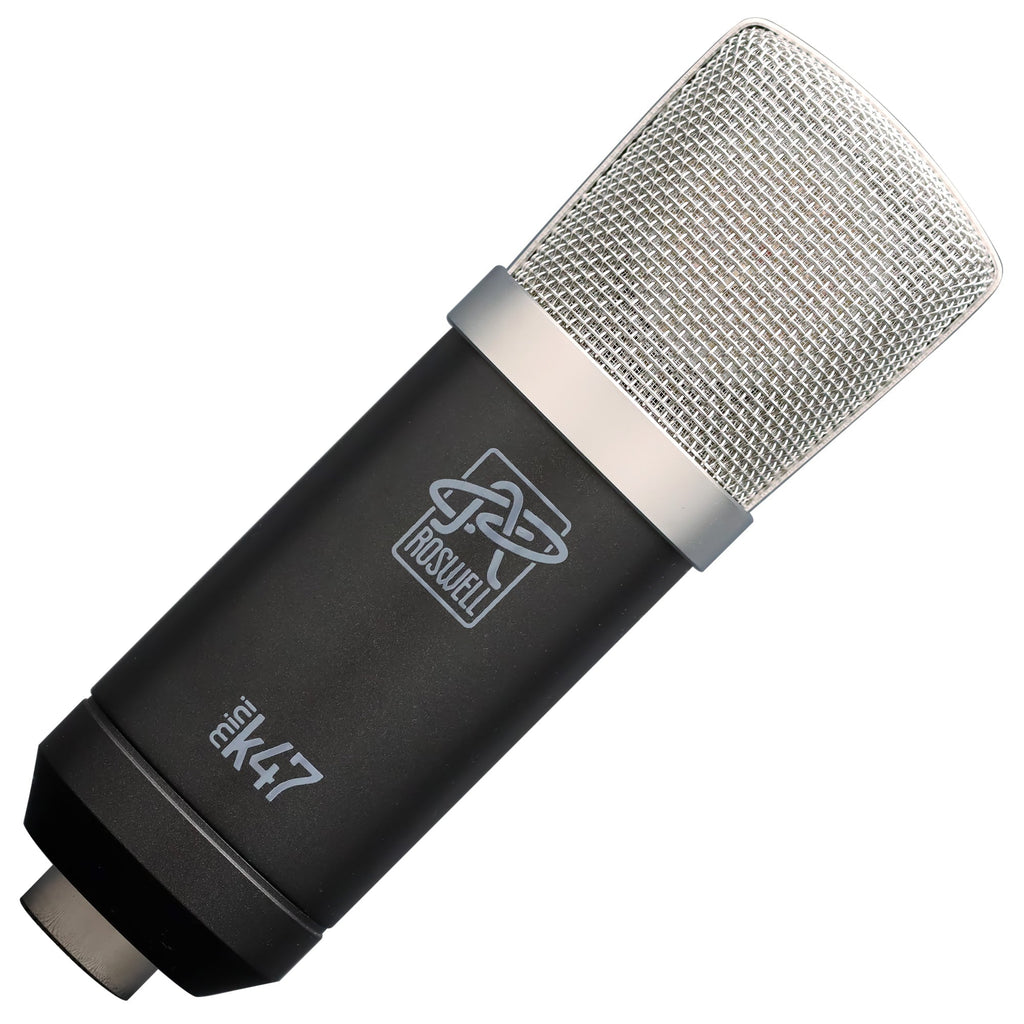 LC Edition Microphones
About The Microphones

These microphones are genuine, new production Roswell "Mini K" microphones, packaged with alternative accessories. The extended Roswell microphone warranty is included.
The microphones themselves are identical to the standard edition Mini K microphones.

What makes these "LC edition" is the alternative packaging and accessories. The LC edition microphones are bundled with a heavy-duty swivel mount and a Roswell microfleece pouch. They ship in a compact carton with die-cut foam.
Savings
Mini K47:

$389

your price $339 - save $50!
Mini K47x:

$479

your price $429 - save $50!
Mini K67x:

$479

your price $429 - save $50!
Mini K87:

$439

your price $389 - save $50!
KD:

$389

your price $339 - save $50!
Model Comparison


Mini K47
Mini K47x
Mini K67x
Mini K87
Capsule Type:
K47
K47/K49
K67
(proprietary
tuning)
K87
Circuit Topology:
transformerless, electronically balanced
single-stage JFET/transformer
single-stage JFET/transformer
transformerless, electronically balanced
Mic Voicing:
Midrange detail, accurate transients, high dynamic range
Gently boosted upper midrange, with harmonic saturation
Flat, wideband response with harmonic saturation
Smooth response with unhyped top end, natural sound
See additional comparison info here.
Hear the Microphones
We have created a ton of sample content to demonstrate these microphones in use: